Be Thankful 4
The turkey, stuffing, and pie were all eaten, and the coffee and cider drank. Many people probably shared at least one thing they were thankful for this holiday as they celebrated with friends and family. Afterward, games were played, naps were taken, and football was watched. As lovely as these things are, and we all look forward to them every fourth Thursday in November, they are not the reason for the holiday. The original Thanksgiving celebration was rooted in genuine gratitude for what the Lord had done for those weary but grateful Pilgrims. I hope we can root our lives in a spirit of thanksgiving, the same way as those early settlers who primarily came to this country looking to worship God.
During November, Pastor Will has been leading us through 4 major reasons that the Lord has given us to be thankful.
The Psalmist writes, "Enter into His gates with thanksgiving,
And into His courts with praise.
Be thankful to Him, and bless His name.
For the Lord is good;
His mercy is everlasting,
And His truth endures to all generations."
Enter his gates with thanksgiving. The route into God's presence, his throne room, is by thanksgiving. Being thankful and humble is the key to getting favor with the King.
We learned that the Lord is good. Many of us need to be reminded of this simple but profound truth. His mercy is everlasting. Praise God He doesn't treat you as you deserve. He is the faithful God! You can count on Him to come through for you.
I'm thankful for a church that preaches the Word. Just this week, I received some sad news that discouraged me; yes, even as a Pastor and missionary, I still get discouraged. I was feeling low, and the Holy Spirit reminded me of the message Pastor Will preached, and I began to meditate on the fact that "For the Lord is good." I would think about that and speak it out loud to myself, even as I was at work and feasted on that bread of life. As the day went on, I began to feel better; I felt encouraged and trusted in God to take care of the situation. I didn't dwell on the facts; I focused on the truth that God is good. Jesus is the same yesterday, today, and forever.
As you finish out this year of 2023, take time to be grateful and thank God for all the promises that He has made and for all His promises that He will continue to do for you.Stop right now and write down four reasons to be thankful unto the Lord.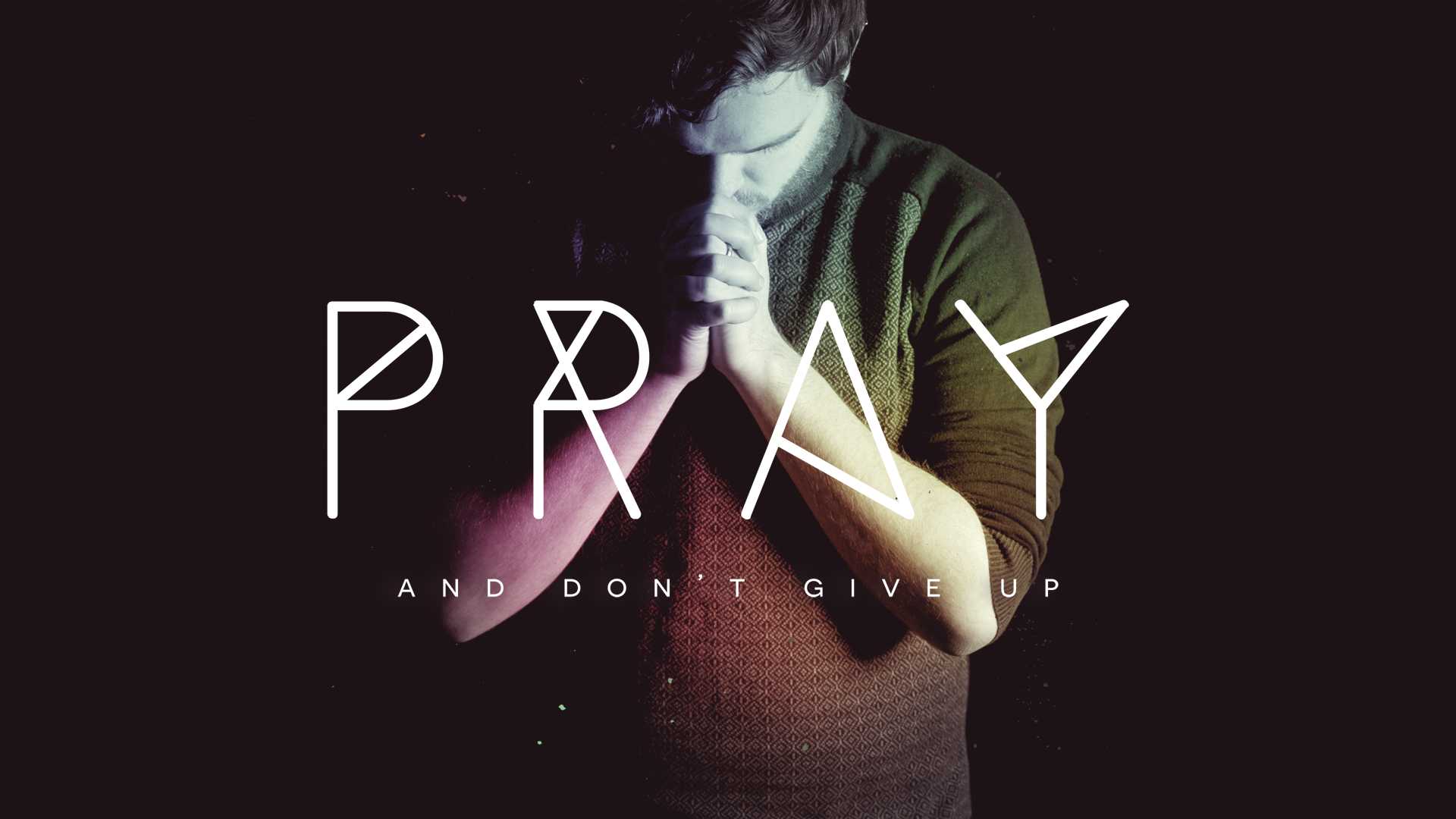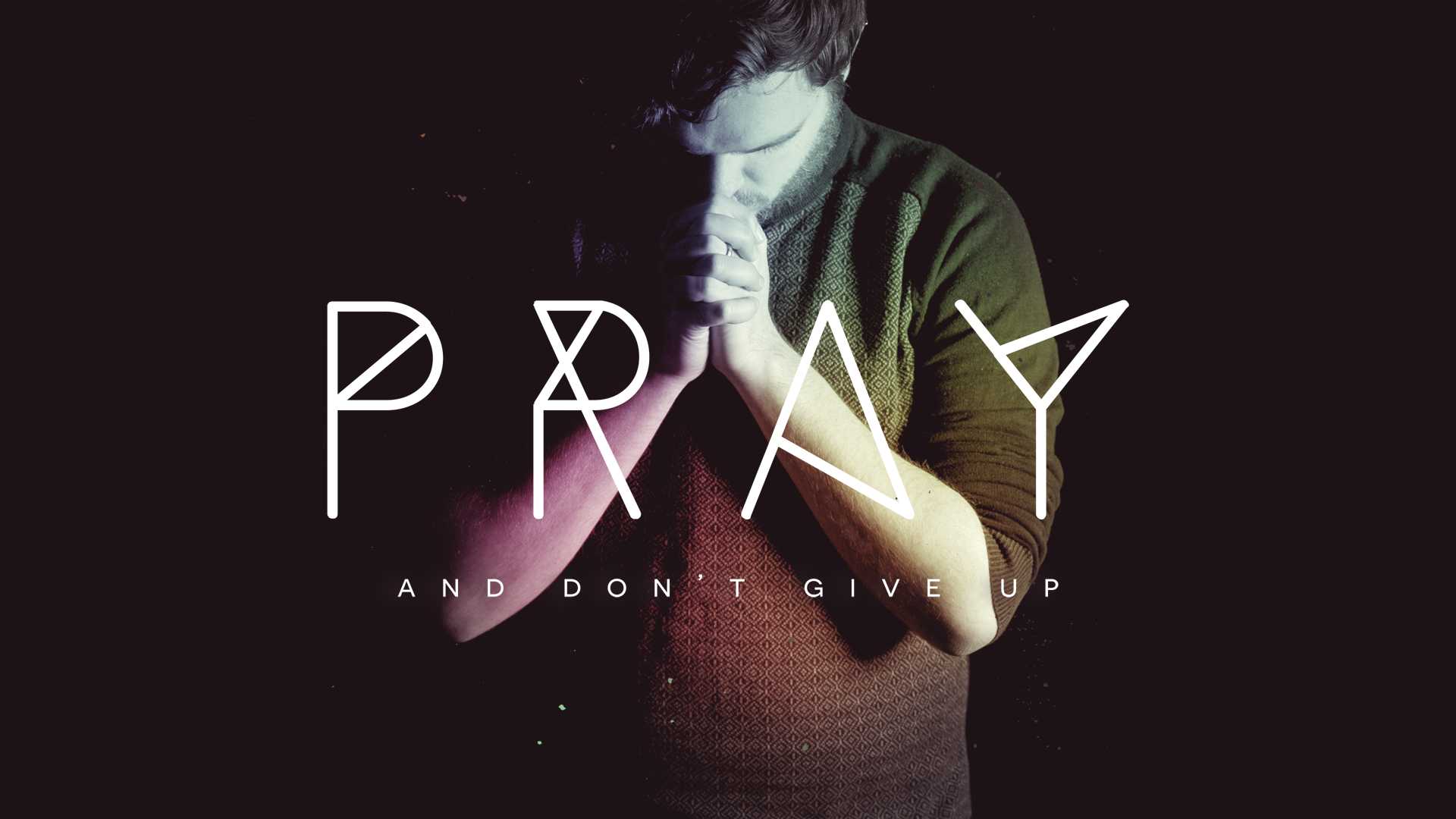 Jesus sometimes taught in parables. Parables are like "word pictures" of today. He taught scriptural principles by stories to help us understand the application. In these two parables Jesus is talking about prayer. First of all, in Luke 18, verse 1 Jesus says, Men always ought to pray and not lose heart, or don't give up! I think the important point here is not the how to pray but the WHY to pray. In verse 6 Jesus explains that if the unjust judge, one who neither fears God nor cares about people gave in to this widow because she was driving him crazy with her constant requests (NLT) how much MORE will God, a just God, who loves people give to us who ask Him. In fact, He goes on to say in verse 8 that God will not only give, but He will do it speedily. The NLT says, "Will he keep putting them off? (NO!) I tell you, he will grant justice to them quickly!
In Luke 11, Jesus is basically saying the same thing. He just refers to a friend instead of the unjust judge. Your friend can be persuaded, not for your friendship's sake but because you won't give up, not because he cares about you, not because he wants what's best for you but because you are persistent. Again, the point is not the persistence, it is that if your friend will do it, God will do it better!! He says, ASK – For everyone who asks receives, Seek – he who seeks finds, Knock – to him who knocks it will be opened.
You may be able to persuade others, but God doesn't have to be persuaded, He desires to give good gifts to His children! He says, your friends, your father CANNOT compare to the good gifts He wants to give to those who ask Him.
God loves you, He cares for you, He wants good things for you! Pray, Ask, Seek, and you WILL find, if you don't give up!
Parable of the Woman and the Judge
18 Then He spoke a parable to them, that men 6 Then the Lord said, "Hear what the unjust judge said. 7 And d
that He will avenge them speedily. Nevertheless, when the Son of Man comes, will
He really find faith on the earth?"
Parable of the Persistent Friend
5 And He said to them, "Which of you shall have a friend, and go to him at midnight and say to him, 'Friend, lend me three loaves; 6 for a friend of mine has come to me on his journey, and I have nothing to set before him'; 7 and he will answer from within and say, 'Do not trouble me; the door is now shut, and my children are with me in bed; I cannot rise and give to you'? I say to you, though he will not rise and give to him because he is his friend, yet because of his persistence he will rise and give him as many as he needs.
9
"So I say to you, ask,
and
it will be given to you;
seek, and you will find; knock, and it will be opened to you.
10
For everyone who asks receives, and he who seeks finds, and to him who knocks it will be opened.
11
If a son asks for
bread from any father among you, will he give him a stone? Or if he asks for a fish, will he give him a serpent instead of a fish?
12
Or if he asks for an egg, will he offer him a scorpion?
13
If you then, being evil, know how to give
good gifts to your children, how much more will
your
heavenly Father give the Holy Spirit to
those who ask Him!"
---

A small Crowd: WOW Church is a new church and still growing. We began as a prayer group seeking the Lord for His direction. We have moved from that home prayer group of 4 to holding services in a garage, to the firehouse and believing God for our church building that He provided in 2014. We are a growing family who would love you to join with us.
People Who Love People: We love Jesus and we love people! We want you to feel completely welcome, comfortable, and loved.

Sincere Worship: We are expecting God to bring in musicians to enhance our worship but in the meantime we use background tracks and trust Him as we enter His presence with Thanksgiving and HIs courts with praise. He is faithful to be ever present in our worship service.

A Relevant Message: Pastor Will is an excellent teacher of the Word of God. You will be taught on topics of faith, healing, and salvation. You will learn how to apply God's principles to your marriage, parenting, your workplace, relationships and more.

A relaxed, family atmosphere: We thrive on relationships. We have a monthly carry-in dinner on the first Sunday of each month, Ladies night out once a month, Men's fellowships, connection groups, and any other time we can 'hang out'. WOW Church is truly a family.

God's Power to change your life: As you allow the Word of God to affect change in you, enter into a time of worship to our Mighty, Awesome God, and develop relationships with like-minded people you will be amazed at what God wants to do in, for, and through you!
We may be a little bias, but we believe this is the best group of believers around and we would love to have you join us!

r
---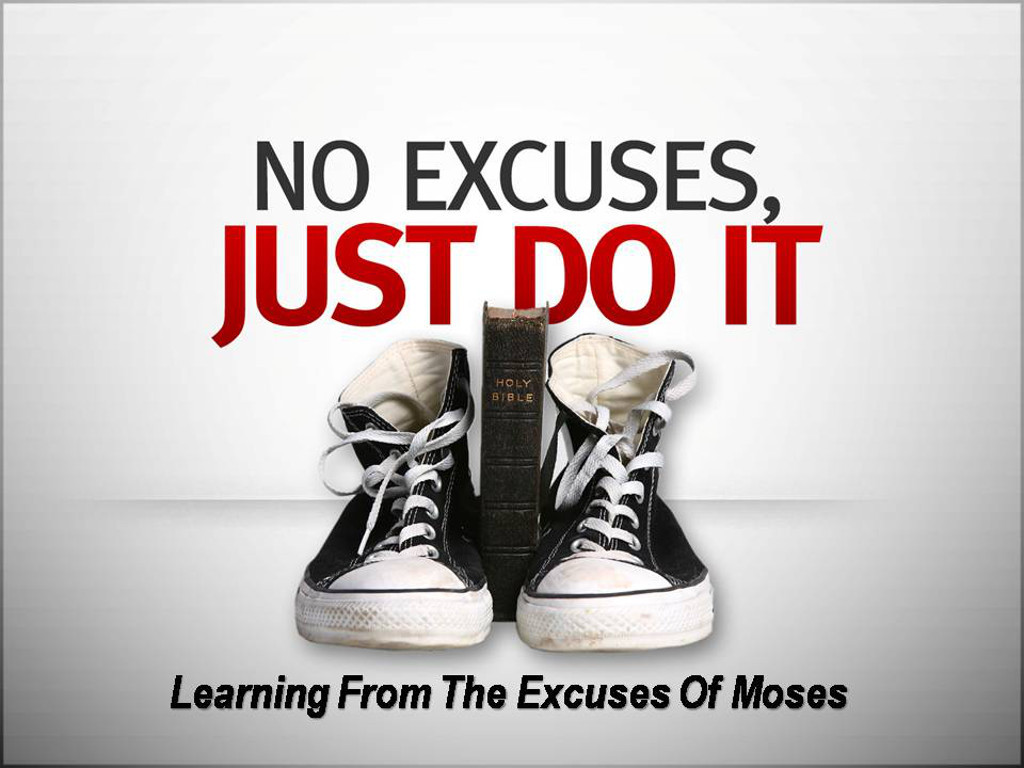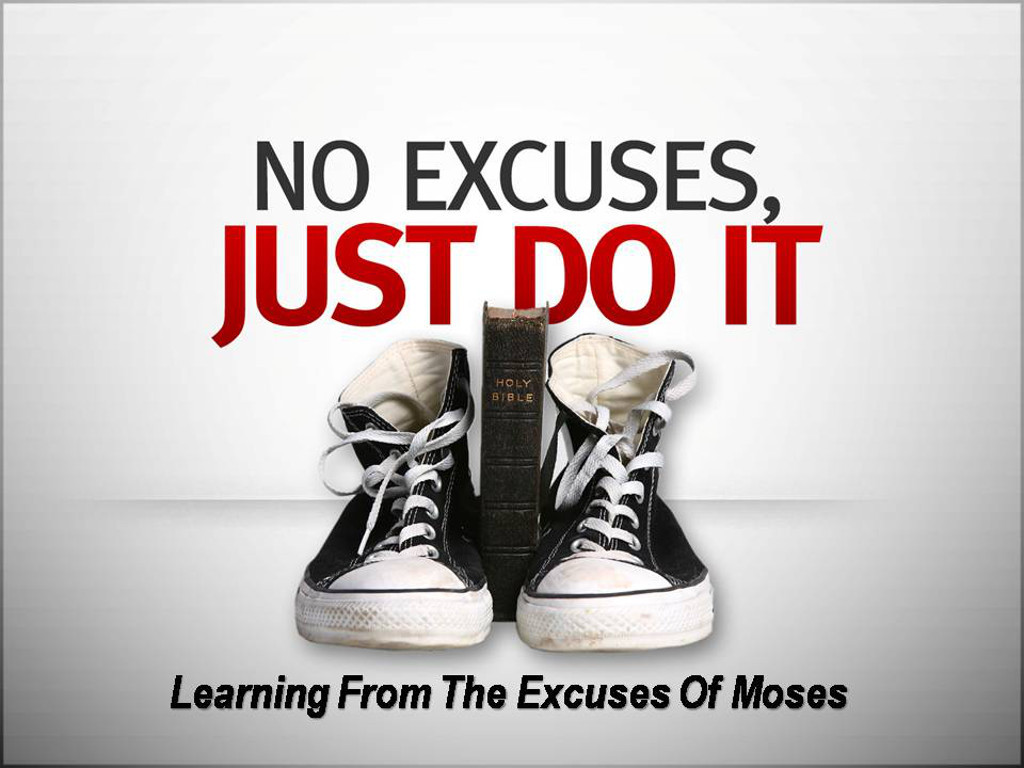 Today Pastor Will declared for himself and for WOW Church, "This will be a year or No Excuses!"
When God called Moses for His purpose, Moses began to make excuses as to why he was not able to do what God was calling him to.
Excuse #1 Who am I? Exodus 3:9
Excuse #2 What will I say? Exodus 3:14
These are the first two of the 5 excuses Moses gave to God. While we will talk about the other 3 in the next few
weeks, here are my take-aways from today's message.
God has a plan and a call on every one of our lives. We are ALL called to the ministry of reconciliation. To share the Gospel of Jesus Christ with those who are searching, hurting, sick, depressed, etc.
It is time we stopped with the "who am I" questions and focus on Who He Is!! Who we are in Him.
(I Corinthians 3:5-6 No

t that we are competent in ourselves to claim anything for ourselves, but our competence comes from God.

He has made us competent as ministers of a new covenant—not of the letter but of the Spirit; for the letter kills, but the Spirit gives life."
It is time we stopped focusing on ourselves and our inadequacies and turn our passion toward eternity. Everyone is going to spend it somewhere and we are called to share the Good News of the Gospel with those who are in this world. We are caled to reconcile people to Christ. It is the mission of WOW Church to be a place of hope. (A
cts 26:18 "

You will open their eyes and turn them from darkness to light and from Satan's control to God's. Then they will receive forgiveness for their sins and a share among God's people who are made holy by believing in me.'

")
It is time we remember we are not alone, Jesus WILL go with us and give us the words to say.
(Exodus 4:12 "Now go! I will be with you as you speak, and I will instruct you in what to say."}

God said, I AM That I AM! (Exodus 3:14 "God replied to Moses, "I Am Who I Am. Say this to the people of Israel: I Am has sent me to you.")
God Is the SAME God – the One Who heals the sick, restors sight to the blind, cares for the hurting, and restores; He is The God of Miracles!!! He IS relevant to our lives today. We have the answer for those people who are hurting – They need Jesus and we have been called to tell them about Him!
---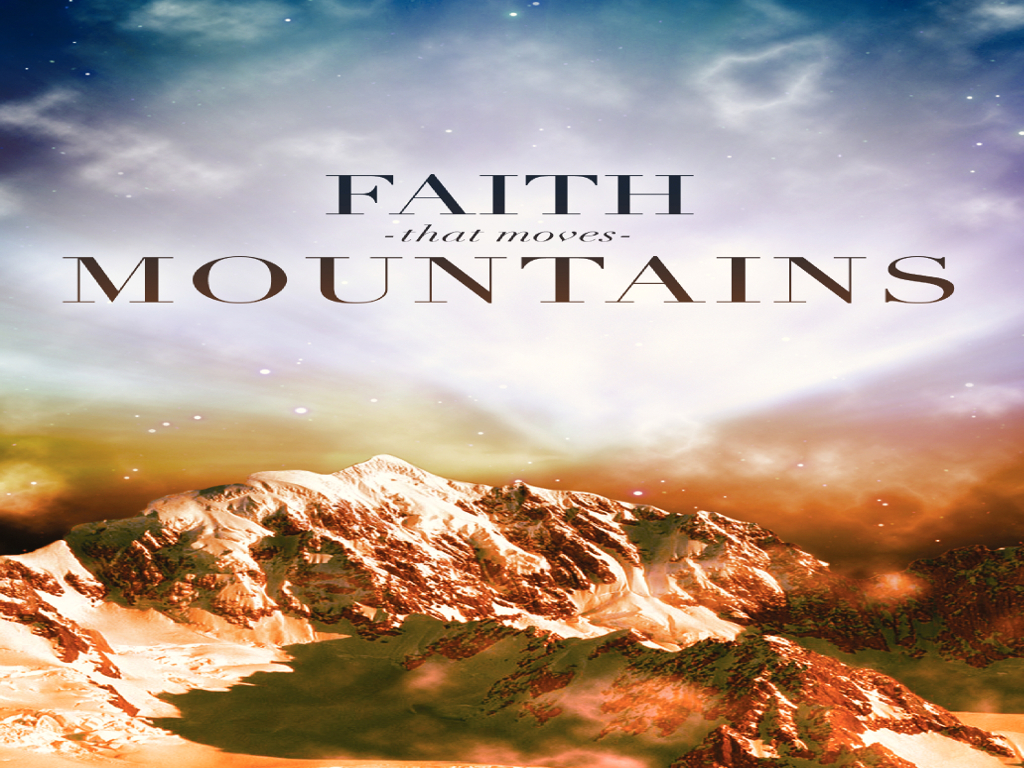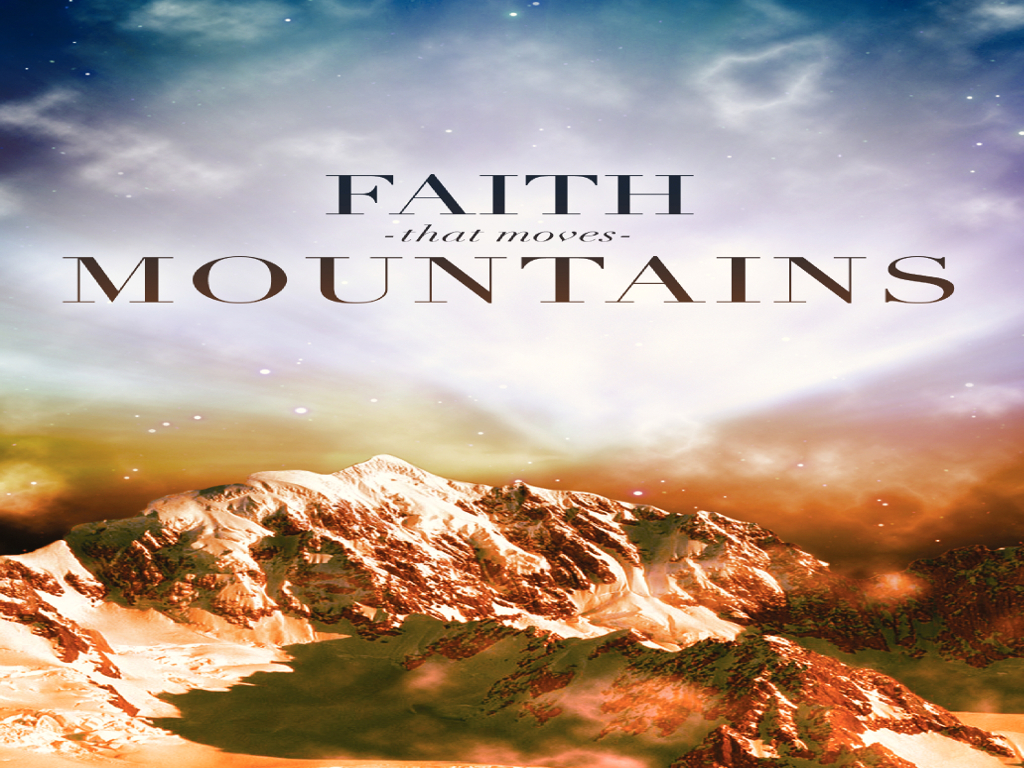 ---
In Joshua chapter 4 he told the people to take twelve stones form the Jordan River, "from the place where the priests' feet stood firm." He had them do this as a sign, a point of reference to remind them of what the Lord had done. It was a visible, tangible sign that would cause their descendants to ask questions and give them opportunity to share the things the Lord did for them, it also would be an ever present reminder to them of the goodness and provision of their God.
As I was reading this scripture this morning I was reminded of the importance of this. Several years ago I began a Memorial Book, a personal journal where I would record trials and triumphs, yes the trials were ALWAYS followed by a triumph. God was
ALWAYS FAITHFUL
to provide. Over the years as I read back through those times, it brings encouragement to my heart. I KNOW that what GOD did before HE IS ABLE to do again! There is a song titled,
He'll do it again
. The lyrics to the chorus are:
And He'll do it again
He'll do it again
If you'll just take a look
At where you are now
And where you've been
Well hasn't He always come through for you
He's the same now as then
oh, You may not know how
You may not know when
But He'll do it again
No matter what you are going through, your faith will be built on God's Word when you meditate on It and on past victories.
In this account in Joshua, as in the account of the parting of the Red Sea (Exodus 14) I am reminded that God Can and Will remove obstacles, hindrances, and enemies that try to keep me from receiving what He has for me. Be encouraged!! Those walls that seem too tall, those mountains that seem too wide – whatever circumstances you are facing are NOT a match for our God! He IS Big enough, He IS able to get you through, around, under, across, etc to the place of His promise! Don't give up!
I would encourage you today to start your own Memorial Book. Start with what you can remember and then add to it. In times of trial go back and read it, remember how God was faithful in the past. Find scripture to stand on for what you need. God never changes, He is Always Faithful and He will ALWAYS COME THROUGH FOR YOU!!!
---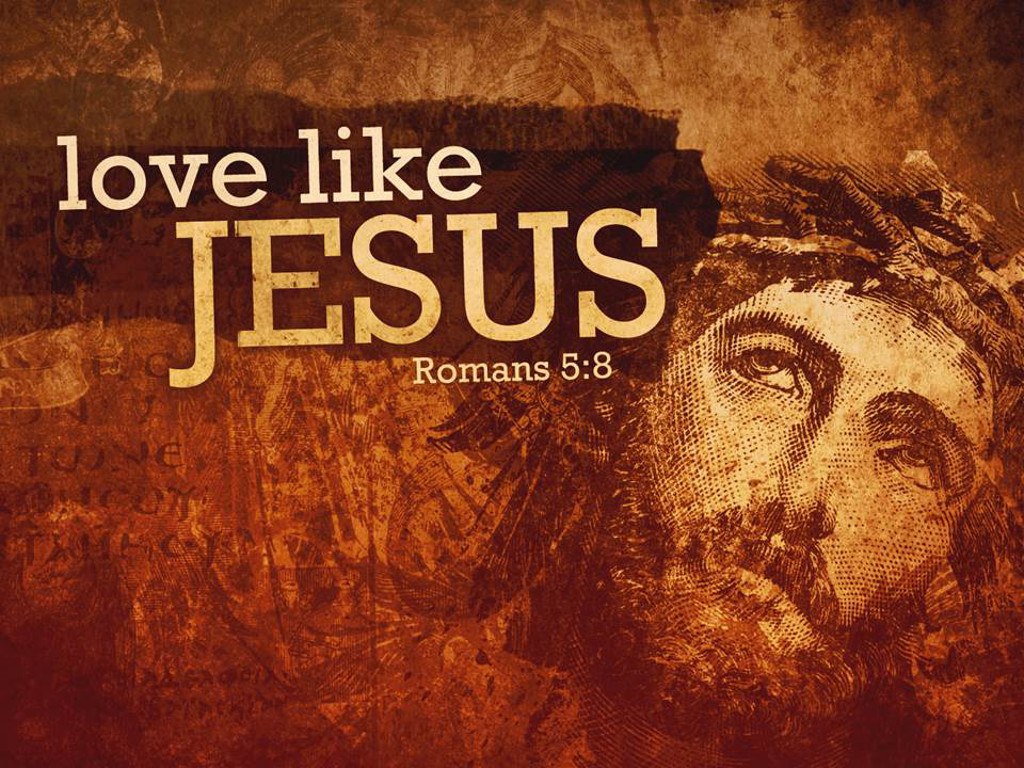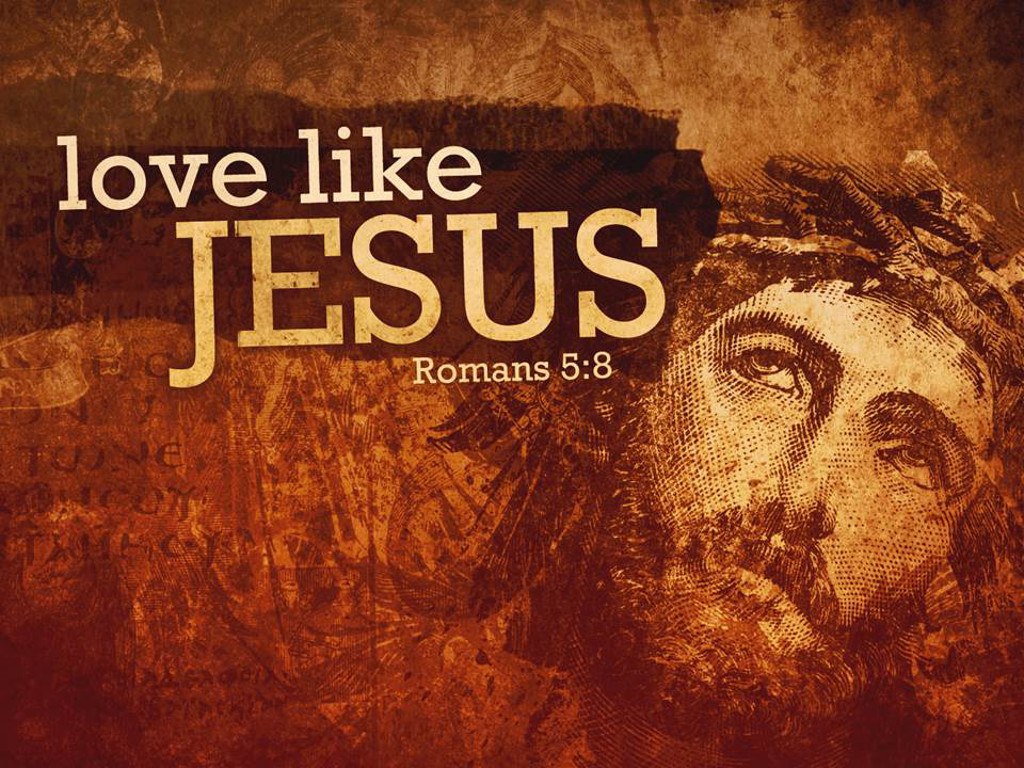 WOW Church has just experienced a week of special services where God has moved! Lives have been touched and changed by the power of God. Pastor Will and I are so excited about this "shift", and we know God is doing something in our Church.
In John 17:22-26 Jesus says,
"I am praying not only for these disciples but also for all who will ever believe in me through their message.
21
I pray that they will all be one, just as you and I are one—as you are in me, Father, and I am in you. And may they be in us so that the world will believe you sent me.
22
"I have given them the glory you gave me, so they may be one as we are one.
23
I am in them and you are in me. May they experience such perfect unity that the world will know that you sent me and that you love them as much as you love me.
24
Father, I want these whom you have given me to be with me where I am. Then they can see all the glory you gave me because you loved me even before the world began!
25
"O righteous Father, the world doesn't know you, but I do; and these disciples know you sent me.
26
I have revealed you to them, and I will continue to do so. Then your love for me will be in them, and I will be in them."
J

es

us was praying for WOW Church!
He said, I am praying for all who will ever believe….
Jesus prayed:
1. That we may be one. He prayed for unity. He prayed we would work and serve together. Why is it so important that we work together, that we put our hands to work and use our gifts and talents to serve each other as we serve God? Why is it so important that we worship and do life together in unity, with the same purpose? "So that the world may believe".
2. That the World might know that He has loved them! It's time that we scream from the rooftops, that we tell this world that Jesus Loves them! And that we, as His disciples, love them. We need to show them this selfless love, this love that always takes into consideration what is best for the recipient. This love that is like nothing the world has ever seen or felt.
3. That we may behold the splendor, the magnificence, the excellence, preeminence, dignity and majesty of Jesus! Jesus asked God to give us the same glory God have Him, that we would be one with Him! That together with the power of the Holy Spirit we can show the world this magnificence of our God!
4. That the love with which God loved Jesus would be in us!! Romans 5:5 says that God has poured out His love in our hearts through the Holy Spirit (amp). Poured…………. do you get this? POURED!!! not just a little dab. The word pour means to flow rapidly in a steady stream. We have the love of God continually flowing into us. Why? So we can feel all warm and cozy? NO!! So we can love others!!! So we can share with them how much God loves them by showing them how much we love them.
I am blessed by the amazing people God has called to WOW Church. This family of believers who genuinely love and care for each other. It is my prayer that by our love for one another we will be a witness that Jesus is real, that God sent Him so that we could have abundant life! This world needs to know that God has a plan for their lives, plans to prosper not to harm; He offers a future and hope. There is NOTHING He would not do for them.
Let's pray in agreement with this prayer Jesus prayed, "Father God, May WOW Church experience such perfect unity that the world will know that You sent Jesus and that You love them. May you continue to reveal Yourself to us. May we love people with the love of God that has been poured out to us that the world will know You and love You. May we always lift up the Name of Jesus, the Name that is above every other name – the Name to which all heaven and earth must bow, and may the world see the splendor, the magnificence, the excellence, preeminence, dignity and majesty of Jesus in everything we do! In the Name of Jesus, Amen "
---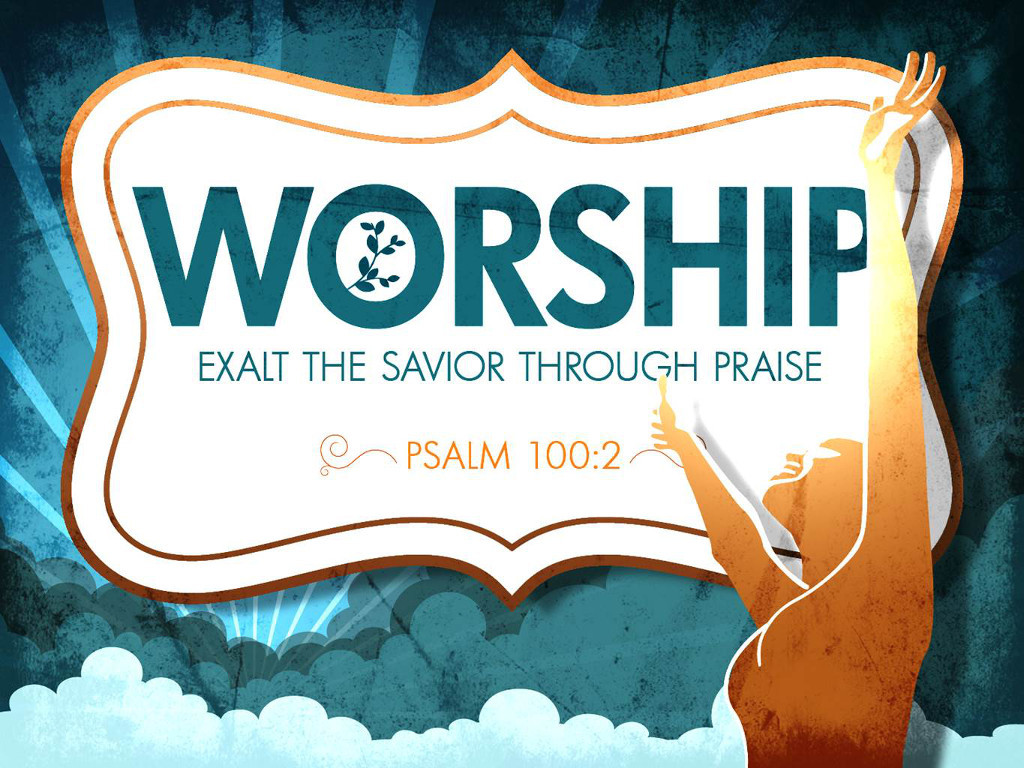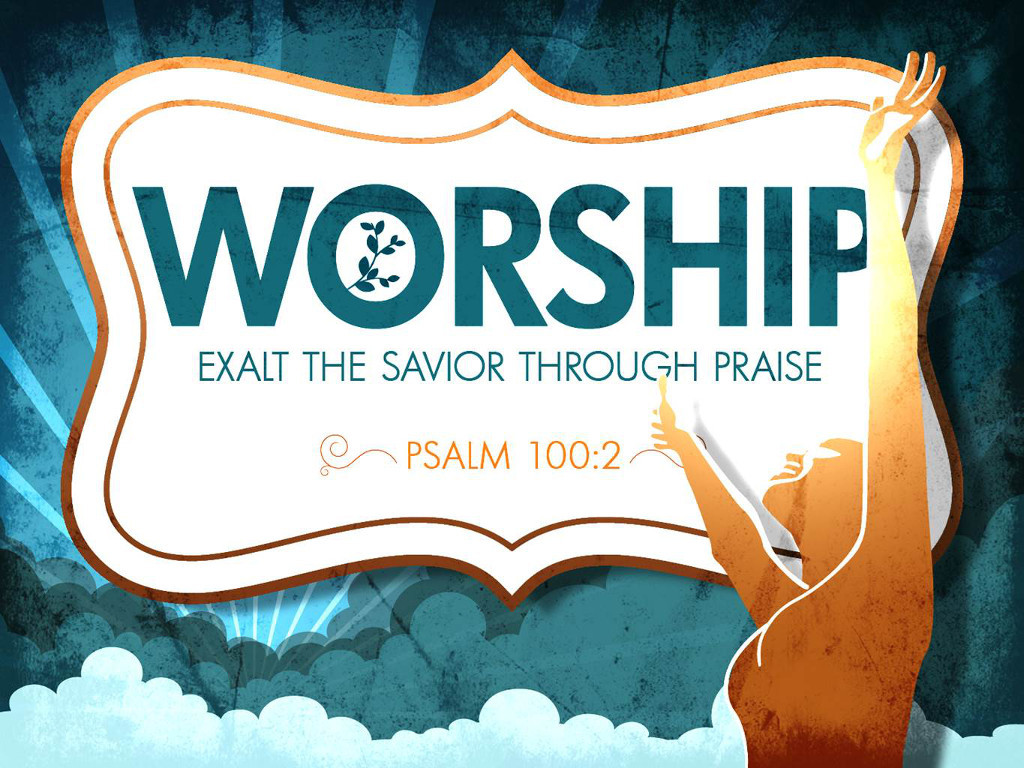 There are people who need a miracle, a breakthrough, restoration
Ezra 3:10-11 recalls, "When the builders laid the foundation of the temple of the LORD, the priests stood in their apparel with trumpets, and the Levites, the sons of Asaph, with cymbals, to praise the LORD, according to the ordinance of David king of Israel. And they sang responsively, praising and giving thanks to the LORD.
*Praise works best at the start
,
before
the miracle,
before
the breakthrough,
before
the restoration. It sets the stage for our Almighty God to act on our behalf; that is why we sing songs of praise at the start of our services.
Ps 100:12 says, Enter into His gates with thanksgiving, and into His courts with praise. Be thankful to Him, and bless His name.
As I read this I began to think about WOW Church. …the phrases, "when the builders laid the foundation " and "praise works best at the start " jumped out at me.
God, The builder of WOW Church has spent the last year laying the foundation for this work He had planned in Bowersville Ohio!   We began this walk of faith and obedience praising God for His promise of provision, for accomplishing the things He has shown and spoken to us by His Spirit.
God has BIG plans for this community. He desires to show Himself strong.   We have seen some great things but He has SO much more to do.   He needs YOU to enter His gates with thanksgiving – His courts with praise!   Thanksgiving for what He has done and praise in anticipation of what He is preparing to do. God needs your hands, your feet, your voice to accomplish His plans and purpose for WOW Church.
It's time to  Plug in. Put your hands to something. Use the gifts and talents God has given you to bring His love, compassion, and grace to those who are hurting and in need.
There are people who need a miracle, a breakthrough, restoration. ..maybe you need one too. Praise!!! Our Almighty God becomes present in the praise of His people. (Psalms 22:3)
On Sunday morning when worship starts forget about everything and everyone else and focus on praise. Better yet, begin your praise every morning as soon as your eyes open.
 Do you want to see God move in our services, in your life, and in our community?   It all begins with praise. That is what sets the stage for God to move.   Let's enter His courts with praise in expectation of His glory and prepare to be blown away by the faithfulness of our God.
*

Release, Revive, Repair, Rebuild from Brian Houston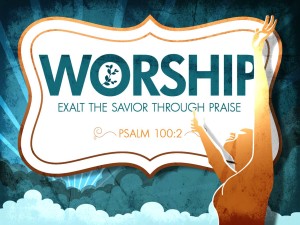 ---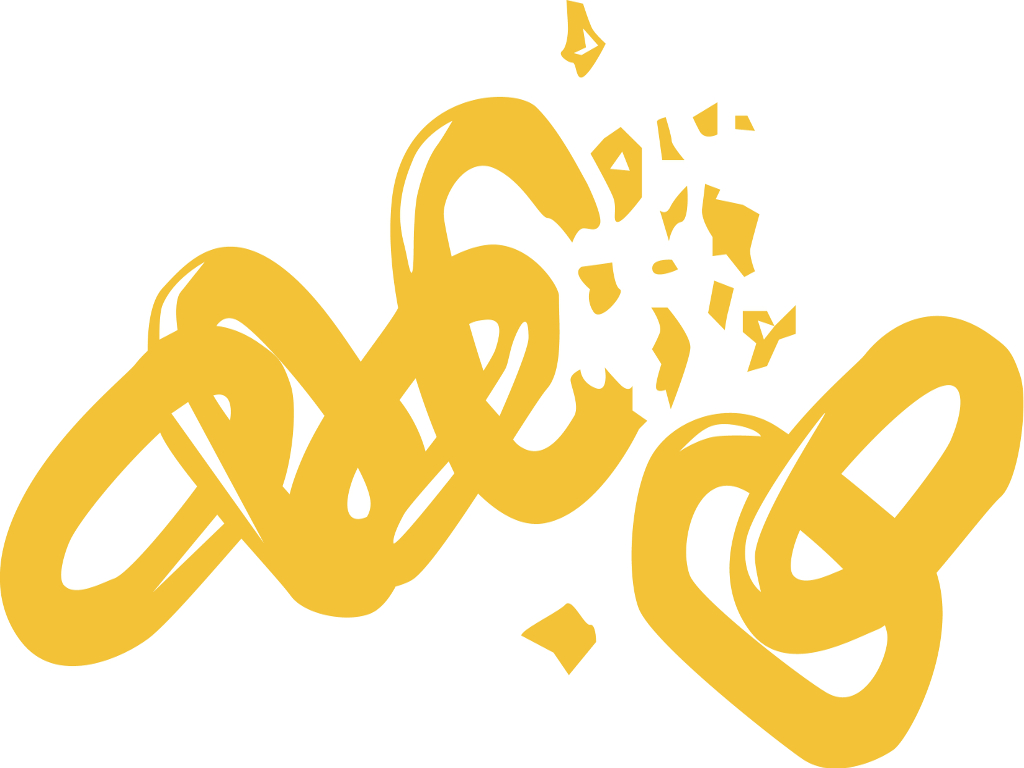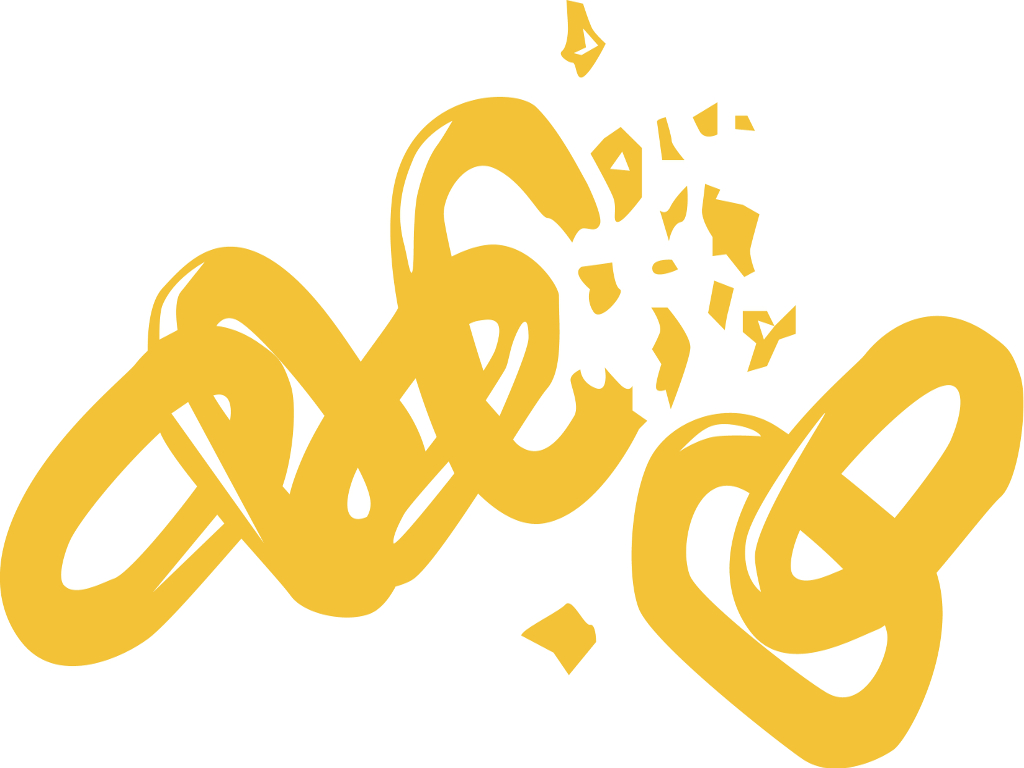 We are talking a lot about revival right now. I believe if we truly want to see God move in revival services, if we desire to see a move of God in our church and in our community we have to begin with ourselves. We have to take honest inventory of ourselves and allow God to break down barriers, and replace the idols we have set in our lives. Yes, I said idols. We have allowed other things to take the place that God should have in our lives. We have allowed those things to become more important that He. The Bible says God is a jealous God. Deuteronomy 4:24, 5:9, 6:15, and Exodus 34:14. God desires to have first place in our lives. We, Church, need to get back to our "first love". Where is that passion, that fire, that longing for God?
In Brian's Houston's devotional, "Release, Revive, Repair, and Rebuild" he says, "It's time to break free from bondages in circumstances, relationships, finance, addictions or health. It's time for deliverance into an overcoming life. Don't settle for brokenness – Jesus came to heal the broken, to release us from everything that weighs us down.
Jesus paid the price for us to have an abundant life! (John 10:10) He came to set us free! (John 8:36) He came to heal us! (Psalm 107:20) He has made us Victorious! (Romans 8:37, 1 Corinthians 15:57)
I want to see God move. I want to see Him set people free. Let's prepare our hearts, let's get our expectations out there and enter His gates with thanksgiving, His courts with praise. Let's empty ourselves of ourselves and allow the Holy Spirit to fill us up with Him!!
It is time for the church to get preoccupied with the things of God, to become intensely prayerful, to attend God's house more frequently to fellowship and worship, to develop a hunger for the Word of God, to develop a passion for the lost! Why? Because a dead church will never fulfil the Great Commission to invade the world with the life-saving Gospel.
Let's purpose to fulfill the call of God for us to be a light in the world, the salt of the earth. Let's allow God to change us from the inside out…beginning today!
---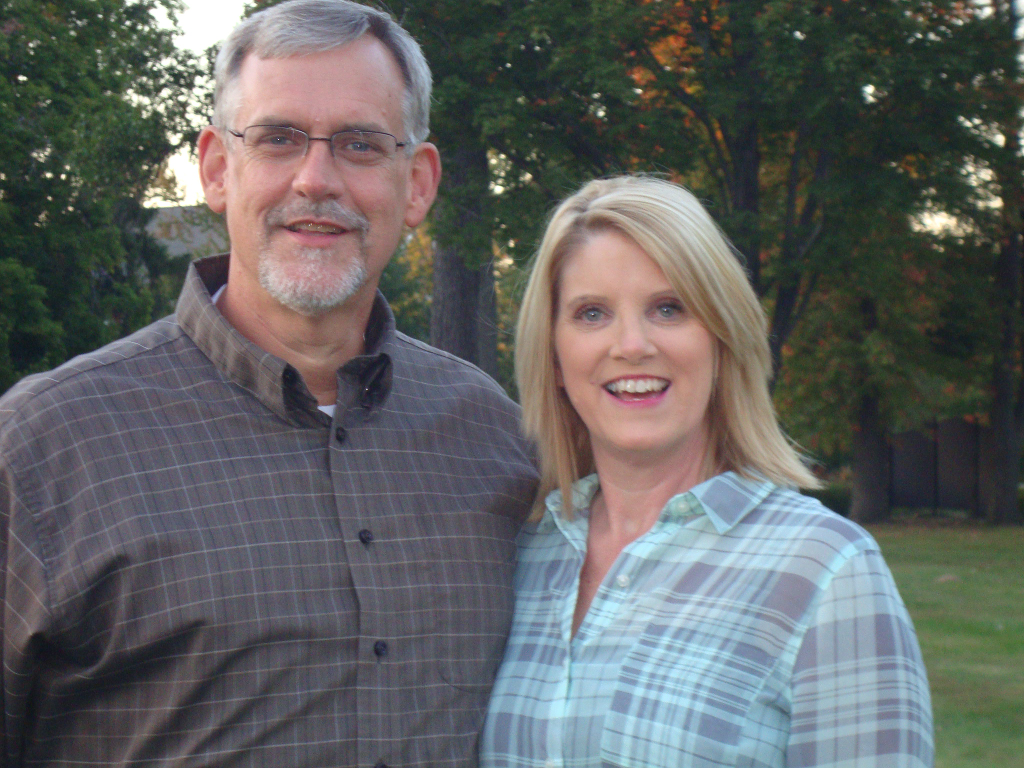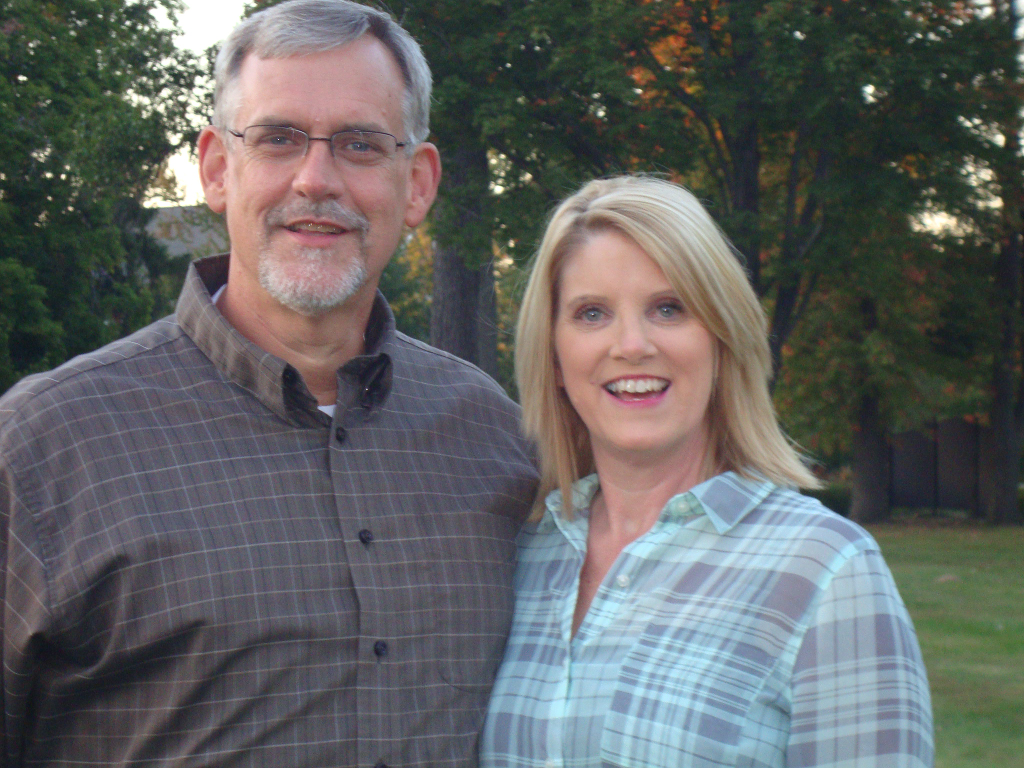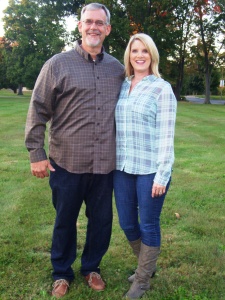 Is Christ's love Compelling you?
by Pastor Karen
As I was reading this week, this scripture stood out to me. Our Aim, our goal and our motive in this life AND in the next is to be well pleasing to God. The message says, "Cheerfully pleasing God is the main thing".
What pleases God? The obvious answer that comes to mind is FAITH – Hebrews 11:6… Without faith, it is impossible to please Him, but in the context of my main text, 2 Corinthians 5, I see something more.
We know that Jesus did only the Father's will (John 5:19; 6:38, Matthew 26:39). In John 5:30 Jesus said, "…for I seek not to please myself but him who sent me." If we are going to please God we need to do what Jesus did.
2 Corinthians 5:10 says we must all appear before the judgment seat of Christ, that each one may receive according to what he has done. In the context of this passage Paul is talking about sharing the Gospel! Vs. 11 says we work hard to persuade others, the Living Bible says, we work so hard to win others. So we know that Paul and his team were, but are WE working hard to persuade others? Are we trying hard to win others?
According to Paul, Christ's love controlled him – he was compelled and driven by desire to always put what was best for others ahead of his own needs. He made others his top priority so he could prepare them to stand before Christ one day.
Does Christ's love in our lives compel us to share the Gospel with the lost? We are no longer to live for ourselves but to allow God's love (agape) to flow through us and motivate us. This desire to win others is to be the reason we do everything we do. He tells us (vs. 16) that from now on we do not evaluate people from the flesh, what they have or what they look like. We do not view them in terms of natural value. Now we look inside – we see what God sees, someone who is valuable and precious, someone whom God loved so much He gave the best He had. We see a person who Jesus wants to give a fresh start.
Come on church. We are Ambassadors for Christ. It is our mission to tell everyone what Christ has done for them, what He desires to continue to do for them and how very much He loves them. Let's get started!!!
---